Fitech Pro for Fossil Fuels
The World's Fastest Extinguisher for
Fossil Fuel Fires
Fitech Pro for Fossil Fuels is a water film foam extinguishing agent that uses a fluorosurfactant to quickly extinguish petrol fires.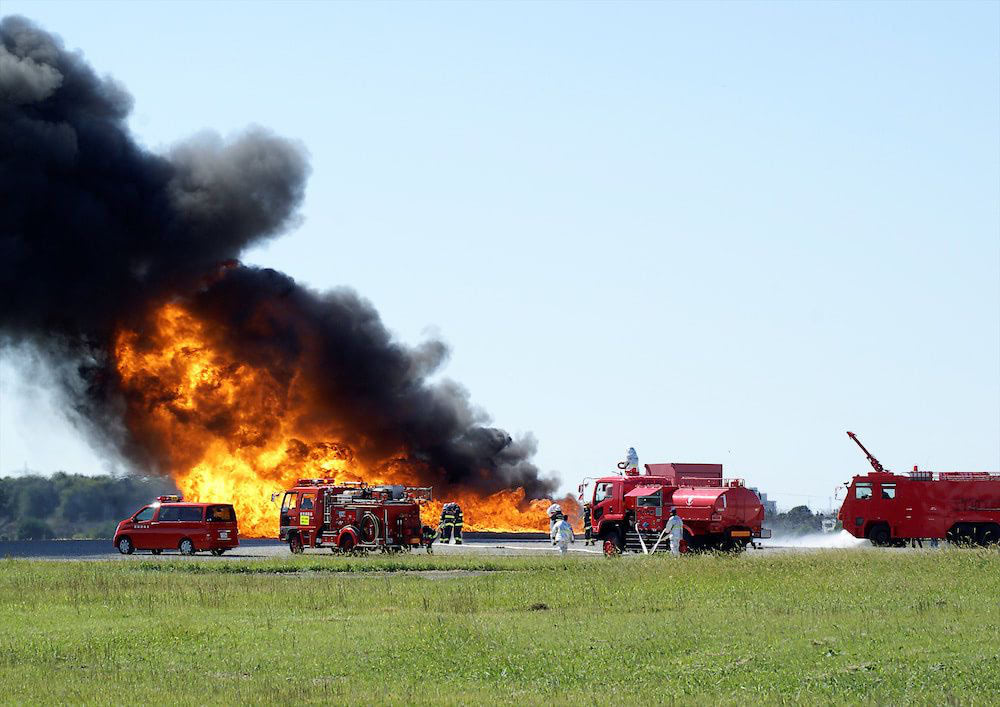 Key Features
1

Suitable for large-scale petrol fires

2

Extinguishes fire efficiently

4

Minimal environmental impact
Product Details (FTL-06)
| | |
| --- | --- |
| Name & Model | Fitech Pro for Fossil Fuels (FTL-06) |
| Temperature Range | -10°C〜40°C |
| Applicable Fire Types | Petroleum (gasoline, kerosene, heavy oil, crude oil, and organic solvents such as thinners) |
| Dilution Rate | 3%〜6% |
* Does not contain PFOS (perfluorooctane sulfonic acid or its salt).
| | |
| --- | --- |
| Container | 200 L Chem Drum Can: 2-layer polyethylene interior with excellent chemical resistance and a copper drum with excellent impact resistance. |
| Usage | In addition to extinguishing methods such as a fixed foam chamber, foam head and foam nozzle, it can be used for foam injection from the bottom of the tank (SSI method) due to minimal contamination by petroleum. |
Custom & Joint Development
In addition to our product lineup, we are actively involved in product customization and joint development of new products to meet specific customer needs. Please refer to the following link for details.